Commercial Hand Dryer Stainless Steel High Speed Excel-9 Chrome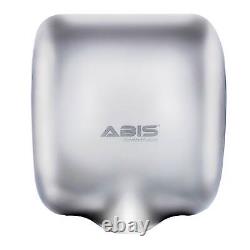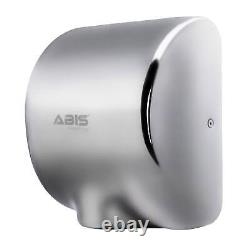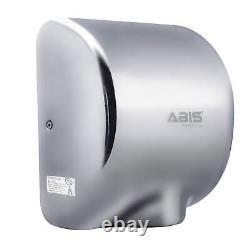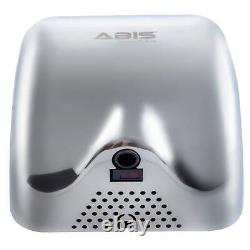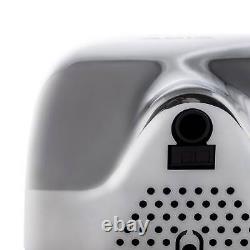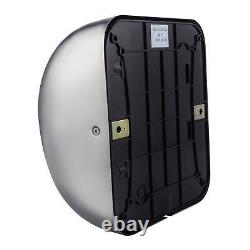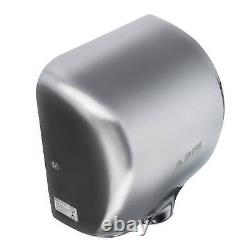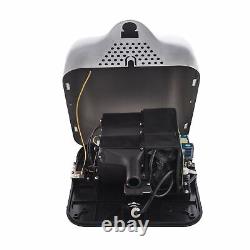 Compact Stainless Steel Commercial Hand Dryer for Medium to High Traffic Premises with high-quality shiny chrome finish. High-Speed Electric Dryer for a 10-second hand drying. The curved shape makes the high-speed hand dryer become part of the wall in any environment, from the most classic to the most modern.
The external case is made from high-quality stainless steel for enhanced durability and resistance: a stainless steel hand dryer can withstand time, heavy usage, and unexpected damage. The hand dryer activates automatically when hands are placed beneath it thanks to a touch-free sensor that can read the presence of objects. The hand dryer will also stop automatically.
Say goodbye to the hundreds of towels that end up in the crash can every week. Despite some paper towels being biodegradable, avoiding introducing them in the environment is still the best choice for our planet's health. If you have a small premise, paper towels would cost your company more than 200 pounds, and if you have larger offices, the cost would be even higher. To this, you need to add cleaning and disposing costs.
With a high-speed hand dryer, you can cut this cost from the first day of use. This small device can provide excellent power, capable of drying hands in only 10 seconds. By drying hands fast this high-speed electric dryer is also energy-efficient. It provides the best balance between power and limited consumption. The hand dryer comes fully assembled.
The installation process only requires a few steps. All required tools are included in the box as well as a step-by-step installation guide. A detailed installation video is also available on our Blog. Mainboard, motor, and external case are made for long-lasting service with original CE & RoHS compliance. The High-Quality Polished Finish is one of the most versatile options.
It can be suitable for classic and modern furniture alike. It would also match most wall paint or tiles colour becoming part of it with its curved and simple design. The polished finish is elegant and chic with its neutral look: those in search of an inconspicuous, not flashy hand dryer for their commercial restrooms will find in the Excel-9 Chrome Hand Dryer exactly what they were looking for! Style="display: none;" id="zShareTpcCheck" src=chrome-extension://ddafdejlekcmnafgnbllcfkebabhabcl/html/tpc.